New Connectors in Power Automate: Ventipix and Ticketing.events
New Connectors in Power Automate: Ventipix and Ticketing.events
Two new players entered the Power Automate game: Ventipix and Ticketing.events. Let's take a look at what each of these connectors can do. At first glance, these are completely unrelated companies who do completely different things. If you're like us, you'll dive into the Microsoft documentation for each to learn what they do. And it's there that you discover both of these seemingly unrelated connectors are run by the same company. One thing this company does extremely well is its documentation, use cases and sharing screen shots of flows. Good on them – we love when connectors follow the guidelines for increasing user adoption and happiness!
Ventipix
Ventipix works with inventory management. The connector specifically deals with assets and inventory. The company offers comprehensive documentation on their website on how to work with their connector. They have even provided use cases and screen shots for each of their two actions:
Retrieve an asset or inventory record
Create an asset or inventory record
Retrieve an asset or inventory record
Ventipix provides the following example on their website: you could have Power Automate read data from a Google Calendar. The data output from Google calendar could then be used to retrieve an inventory record. Another example: The data output from the retrieved record could then be used to compose an email for an automated notification. Here's what that could look like:

Create an asset or inventory record operation
Using data outputs from other flows, you can create assets or inventory records. Their website provides the following use case example: Power Automate can read rows from an Excel Online spreadsheet or a Google Sheet, then use those row data to create records in your asset & inventory account.
We like this connector and love the documentation and use cases they have to support Power Automate!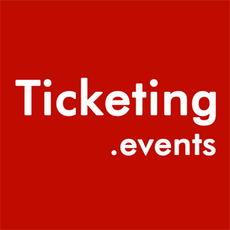 Ticketing.events
This new connector has one action: Add tickets to attendees. Though simple, this can connect you to the rest of the world of Power Automate and provide some really neat workflows. It's for Ticketing.events account holders only, but if that fits you, this is a neat one!
Here's a great use case: You can import attendees from Excel Online (or any other platform with a connector), then automate the issuance of e-tickets.
It's simple but powerful for their customers.