Power Automate Starter Kit CRM
Power Automate Starter Kit CRM
In conjunction with some of my recent speaking engagements in the Dynamics 365 and Power Platform world, I put together a Power Automate Starter Kit for CRM. I gave it away for session attendees at the Microsoft Power Platform Conference and Summit North America and have gotten great feedback on it so far. If you missed my session, good news! You can get my Power Automate Starter Kit for just $299, which includes a 1-hour consultation with a Reenhanced team member!
What does the Power Automate Starter Kit for CRM do?
This .zip file was designed for one purpose: to get you up and running with usable Power Automate flows that can extend your Dynamics 365 CRM system. Each flow has its own unmanaged solution file you can import directly into your Dynamics 365 / Power Apps environment.

It has four components: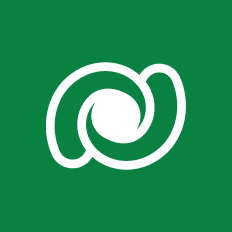 Dataverse Triggers
Message new Leads in Teams chat
Post won Opportunities in Teams channel
Send email when Account is selected
Start an Approval from a Business Process Flow
Dynamics 365 for Sales Extensions
Post won opportunities in Teams
Request approval when Quote is activated
Send notification when new Opportunity is assigned
Dynamics 365 for Service Extensions
Send a case to Freshdesk
Send a case to Zendesk
Dynamics 365 for Marketing Extensions
Create a Lead in Dataverse from Gravity Forms
Send SMS to Contact when Case is Escalated
Each flow in the starter kit is fully annotated with notes and comments. The idea is simple: give you flows that you can implement today. See an example in the image to the right.
Fantastic! How can I get the starter kit?
You're in luck! The starter kit for CRM is available now! Not only do you get these 11 flows as soon as you purchase it, you also get a 1-hour consult with Heidi or Nick to perfect any of these flows for final implementation.
Click below to purchase the Power Automate Starter Kit for CRM for just $299!