3 New Power Automate Connectors Arrive in Time for the Holidays
3 New Power Automate Connectors Arrive in Time for the Holidays
During the holiday week, we saw three new Power Automate Connectors: Adobe PDF Tools, Cloud BOT and Expensya. Let's dive in to learn a little bit more about each of these and rate their level of awesomeness.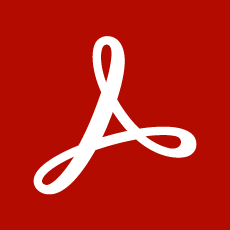 Adobe PDF Tools
Adobe PDF Tools lets users take advantage of cloud-based APIs to integrate multi-step document workflows into any application. With it, you'll be able to convert and combine multiple documents or export PDF documents to other formats.
This Power Automate connector actions give you the flexibility to
Compress a PDF file.
Convert a file to PDF format or convert a Dynamic HTML file to PDF format.
Convert an Excel file to PDF format, or a PDF file to an Excel file.
Convert a PDF file to a Word file.
Convert an image file to PDF format, or a PDF file to an image file.
Convert a PDF file to PPT, or a PPT file to PDF format.
Convert a static HTML, or Word file to PDF format.
Create Searchable PDF using OCR
Convert a PDF file to various formats.
Linearize a PDF file
Merge PDF files into a single file.
Protect a PDF document from viewing.
Protect a PDF document from copying, editing & printing.
Protect a PDF document from viewing and editing, copying and printing.
Remove password and security and permissions from the protected document.
Split a PDF Document into multiple PDF Documents.
Given the popular use of the PDF format, this tool may well be the premier option for you if you're working heavily with PDF document conversions.
We'd like to see triggers added in the future here. 4 stars
Cloud BOT

Cloud BOT connector is a "web browser automation tool."
The connector has one action (execute BOT) and one trigger that fires when a BOT execution is completed. In order for either to function, the API must be enabled, and the BOT must be published on the Cloud BOT website. The maker hails from Japan. With all due respect, while their website has an English version something is lost in translation.
Trying to dig deeper to get an understanding about what this connector does, I thought I'd check out the video link. I'm not necessarily a visual learner but I wanted to prove if only to myself that I understood what this connector can do for me, or more importantly, what it can do for you. The video is in Japanese which I do not speak. That's where my quest ended.
Frustrating. One star.
Expensya
Expensya connector for the expense management app allows users to build on or extend existing features or automate integration to third party systems. The European maker has loaded it with actions though it lacks any triggers.
With this Power Automate connector you can:
Add projects, an expense or an expense with a receipt to your Expensya account, export a report as a PDF, or export expenses on a specified export format (with filters).
Get a list of categories, expenses, export formats, reports, users or validators reports with paging.
Get an image of the expense, a list of projects, details of a project or history of a report.
Refresh or revoke a user token.
Add a user to Expensya.
Update user or user status.
Update projects, projects state by batch, or status of the report.
You'll need an Expensya account and an API key in order to work with this connector.
Great news for Expensya users. Triggers would be welcome in future iterations. Three stars.
Just as we predicted, there are now 450 Power Automate connectors to choose from.